What's The Best iPad for Digital Art?
As an artist, you're always on the lookout for tools that can help you express your creative vision. Sure, a canvas and paintbrushes are great, but what is the best iPad for digital art?
With its cutting-edge technology and endless possibilities, an iPad is more than just a tablet – it's a game-changing device that can take your art to new heights. In this blog post, we'll dive into what iPAd to buy and explore how this versatile tool can transform the way you create. So grab your stylus and let's get started!
(This GIF was created using Procreate!)
Let's cut right to the chase: What is the best iPad for digital art?
When it comes to digital art, finding the right tools can make all the difference in unleashing your creativity and bringing your imagination to life. And there's no better companion for artists than the iPad, with its remarkable versatility, powerful features, and stunning display. So, what's the best iPad for digital art?
Let's compare...
iPad Pro - expensive, premium, quality winner
iPad Air - affordable, usable, money winner
iPad - Good for beginners
iPad Mini - affordable, hard to use, not suggested
Here is a timeline of all different iPad models.
Here are some quick suggestions and an overview of which iPad to buy for which purpose. :
(You might still want to find out why we recommended the specific iPad's. See below for more information.)
I am an artist that wants to switch from the traditional arts to digital arts and leave the traditional way behind!
For you we have two recommendations: Got a bit of a budget? You might want to make some money, save it and invest it into the new iPad Pro, it will definitely be worth it. If you are a bit lower on money, then go for the iPad Air which is about half of the price and still functional. If you go for the respective newer version of the tablets, then they both work with the 
2nd generation Apple Pencil
. If you go for the older version of the iPad Air (3rd generation) or the before 2017 models of the iPad Pro, then you need the 
1st generation Apple Pencil
.
I am an artist that wants to try out what it means to create art digitally, but I might switch back to the traditional way on occasion.
For those of you who want to experience the possibilities of digital art, you might want to go for the normal iPad to dip your toes into the water. It is the most affordable iPad out of all of them, and you don't have the small screen of the iPad mini. The standard iPad is a very functional tablet and works together with the 1st generation Apple Pencil (from the 6th to the 8th generation).
I want to buy this as a gift for an artist friend/my artist kid/my artist parent.
Here it depends on how professional they are or want to be. If you know the person you are gifting this to is mostly going to use it for non-artsy stuff, do your wallet a favor and go for the most affordable one (iPad). That does not mean you are cheap, it means that you are trying to save money in the right places. If you know for a fact that they are going to use it more often for art and other creative outlets, then it depends on your budget. As mentioned in the first example, the iPad Air is the price winner but the iPad Pro is something to marvel at.
I am a professional artist who wants to switch from my older setup to a newer one.
Simple and easy for you guys. Do you have about a 
thousand euros/dollars to spare
? Go for the new iPad Pro M1, you will not regret it. You 
don't have that much money
? Go for the iPad Air (4th gen). Read below why exactly.
Apple Pencil compatibility - Apple Support - Click here to find out which Apple Pencil is compatible with which iPad model.
Identify your iPad model – Apple Support (UK) - Click here if you don't know what exactly your iPad model is. 
The iPads 
For the iPads we are looking at the newest versions of the respective models.
#1 - iPad Pro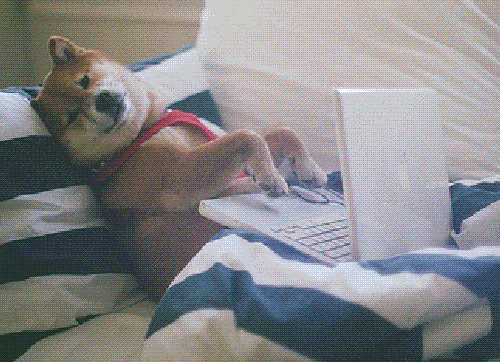 Among the various options available, one iPad stands out as the best iPad for digital art: the iPad Pro.
The iPad Pro's cutting-edge technology and exceptional performance make it a dream come true for artists seeking a portable digital canvas. Let's have a look at the 2022 model.
In October 2022, Apple updated its iPad Pro lineup with several enhancements. The new models feature the M2 chip, which offers improved CPU and GPU performance compared to the previous generation. The design remains unchanged, with 11-inch and 12.9-inch options and an edge-to-edge display.
The 12.9-inch model now includes a Liquid Retina XDR mini-LED display, providing enhanced dynamic range and visual quality. The 11-inch model retains its Liquid Retina display with ProMotion 120Hz refresh capabilities.
Other features include all-day battery life and compatibility with the second-generation Apple Pencil. The new iPad Pro models also introduce Apple Pencil hover, allowing for precise illustration with a preview of marks before making them.
Moreover, the iPad Pro's versatility extends beyond digital art. With its range of creative apps available on the App Store, artists can explore a multitude of artistic techniques, experiment with various mediums, and even create stunning animations. The iPad Pro's portability allows artists to take their creativity on the go, capturing inspiration wherever it strikes.
In conclusion, the iPad Pro stands as the ultimate choice for digital artists, offering a seamless blend of cutting-edge technology, precise input capabilities, and powerful performance. With its stunning display, Apple Pencil compatibility, and an abundance of creative apps, the iPad Pro is the perfect companion to unlock your artistic potential. Embrace the future of digital art and let your imagination soar on the canvas of the iPad Pro.
#2 - iPad Air. Best bang for the buck!
The iPad Air 5 features a 10.9-inch Liquid Retina display with the same resolution as the previous model, providing sharp picture quality. In terms of brightness, it reaches a maximum of 484 nits without adaptive brightness, which is comparable to the regular iPad but lower than the iPad Pro. However, it is brighter than its predecessor, which had a maximum brightness of 440 nits.
One great upgrade in the new iPad Air is the inclusion of the M1 chip, making it the second Apple tablet, after the iPad Pro 2021, to have this powerful chip. The M1 chip has been known to significantly enhance performance and power efficiency in iPads, as seen in the 2021 iPad Pros. 
#3 Original iPad - Best for total beginners
Apple's latest iPad release offers a surprising twist: the older ninth-generation model remains available, starting at $329, creating two distinct options at different price points.
The new iPad shares similarities with the pricier iPad Air, including display size, design, USB Type-C connectivity, Touch ID in the power button, and thinner bezels. While the new iPad has a faster processor than its predecessor, it falls behind the iPad Air, iPad mini, and iPad Pro.
With six iPads now in the lineup, choosing the right one can be confusing due to the varying price differences. The new iPad features the A14 Bionic chip, which offers notable speed and is capable of running demanding apps effortlessly.
For everyday tasks like note-taking and drawing, the new iPad's speed is sufficient, making the more powerful chips in other models unnecessary.
The primary difference between the new iPad and the iPad Air is the processor, with the M1 chip in the iPad Air being significantly more powerful. While the displays have similar brightness, resolution, and size, the iPad Air has additional features like a fully laminated display, anti-reflective coating, and Wide Color Display.
Despite some benefits, the decision ultimately comes down to personal choice and whether the additional features of the iPad Air are worth the $150 price difference.
#4 iPad Mini - The best portable iPad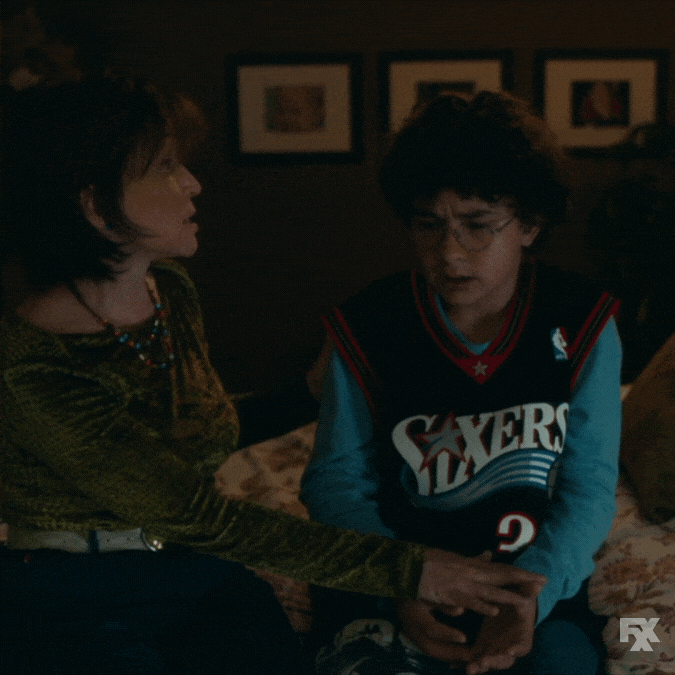 The sixth-generation iPad mini features an 8.3-inch Liquid Retina display with thinner bezels, offering an immersive viewing experience. Powered by the A15 Bionic processor, Apple claims it to be 80% faster than the previous model, making it the most capable iPad mini to date. 
It is compatible with the second-generation Apple Pencil, which attaches magnetically to the tablet's side. With its "all-day battery life" and 10-hour support, the iPad mini can keep up with users' needs, and it charges through a Lightning port.
The device offers a delightful reading experience with its lightweight, well-balanced design. Although the screen is larger than that of the iPad mini 5, there is no noticeable improvement in terms of screen fidelity, color reproduction, or brightness.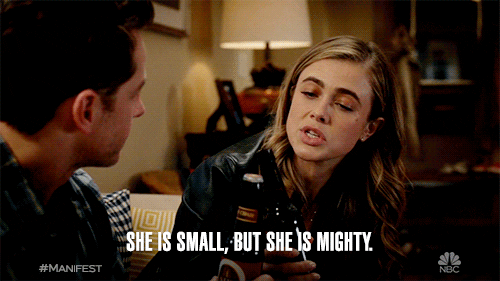 Introduction to Art Apps on an iPad
As someone who loves art and creativity, you may be wondering if there are any artist-specific apps available for the iPad. The answer is a resounding yes! In this article, we'll introduce you to some of the best art apps on the iPad so that you can get started creating your own masterpieces.
There are apps for just about every type of artist out there, whether you're a painter, sculptor, photographer, or graphic designer. And many of these apps are specifically designed for use on the iPad, taking advantage of its large touchscreen display.
One of the great things about art apps is that they can provide you with a level of flexibility and freedom that traditional art supplies simply can't match. For example, with an app like Procreate, you can easily create complex paintings with multiple layers without having to worry about running out of paint or mixing colors correctly.
And if you're not sure where to start, don't worry – there are plenty of tutorials and how-to videos available online that will walk you through the basics of using each app. So what are you waiting for? Get started creating art on your iPad today!
10 Reasons Why You Should Invest in an iPad as an Artist
When it comes to being an artist, having the latest and greatest tools is important. And when it comes to tools, there is no better investment than an iPad. Here are 10 reasons why every artist should have an iPad:
You can use it as a digital sketchpad.
You have a portable art studio with you wherever you go.
You can use apps to create amazing artworks.
The iPad's Retina display is perfect for viewing your work in high definition.
You can easily share your work with others via social media or email.
If you invest in the right accessories, you can turn your iPad into a powerful art creation tool.
You can find a huge range of instructional materials and video tutorials online to help you get the most out of your iPad as an artist.
There are plenty of great drawing and painting apps available specifically for the iPad that offer a realistic experience. 
You no longer have to rely on paper and traditional art supplies, which can be expensive and limiting. 
Your completed artwork can be printed out or displayed digitally – the sky's the limit!
Portability
As an artist, you are always on the go. Whether you're traveling to different cities for shows or going on vacation, you need to be able to take your art with you. That's where the iPad comes in. The iPad is the perfect device for artists who want to be able to work on their art anywhere they go.
With the iPad, you can easily take your art supplies with you wherever you go. No more having to lug around a heavy backpack full of art supplies! The iPad also has a number of great apps that can help you with your art, whether it's keeping track of your budget or finding inspiration for your next project.
And if you ever need to print out your artwork, the iPad is compatible with AirPrint-enabled printers, so you can easily print from anywhere. So if you're looking for a portable and convenient way to work on your art, the iPad is the perfect solution.
User-friendly Interface
An iPad can be a game-changer for artists. With its user-friendly interface, an artist can use an iPad to quickly sketch out ideas, create digital art, and share their work with the world.
- Sketches out ideas faster than using a traditional pencil and paper;
- The digital art created on an iPad can be easily shared online;
- An iPad can be used as a portable portfolio to show off your work to potential clients or galleries.
Variety of Art Apps for Digital Art
If you're an artist, chances are you've already considered investing in an iPad. After all, the iPad is a powerful tool that can be used for a variety of creative tasks, from sketching and painting to photography and graphic design. And with the wide range of art apps available for the iPad, there's no limit to what you can create.
So, what are some of the best art apps for the iPad? Here are a few of our favorites:
1. Procreate: Procreate is one of the most popular art apps for the iPad and for good reason. It's packed with features that allow you to create beautiful artwork, including support for high-resolution canvases, layers, brushes, and more. Plus, it's relatively affordable compared to other professional-level art apps. The Procreate price is $12.99 USD. Our PenPad is made specially for Procreate and helps you create faster and more comfortably.
2. Adobe Fresco: If you're already familiar with Photoshop, then you'll feel right at home with Adobe Fresco. This app allows you to create digital paintings and sketches using a variety of Photoshop tools and brushes. And like Procreate, it supports layers so you can build up your artwork over time.
3. Sketchbook: Sketchbook is another great option for those looking for an easy-to-use painting and drawing app. It offers a wide range of brushes and tools, plus support for pressure-sensitive styluses (like the Apple Pencil), making it ideal for creating detailed artwork.
Cost Savings over Traditional Methods
When most people think of an iPad, they think of a luxury item – something that is nice to have, but not necessary. However, for artists, the iPad can be a lifesaver – both figuratively and literally. When it comes to the cost of art supplies, the iPad can actually save you a lot of money over traditional methods.
For starters, let's take a look at the cost of paper. A ream of paper (500 sheets) can cost anywhere from $8 to $20, depending on the type of paper you buy. An artist who draws or paints regularly can easily go through several reams of paper in a month. That's a lot of money spent on something that you're just going to throw away when you're done with it.
With an iPad and the right apps, you can use virtual canvases that are unlimited in size and number. You'll never have to worry about running out of paper again, and you can even save your work electronically so that you can use it again later if you want.
The same goes for other art supplies like paint and brushes. A set of high-quality paints can cost hundreds of dollars, and good brushes can cost even more. With an iPad and the right apps, you have access to virtual versions of all types of art supplies that are far less expensive than their physical counterparts. Plus, there are no cleanup costs associated with using digital art supplies – another big plus!
Ability to Collab with Others Remotely
If you're an artist, chances are good that you've had to collaborate with other artists at some point. And if you're like most people, you probably found the experience to be frustrating, at best. Why? Because it's hard to get everyone on the same page when you're not in the same room.
Enter the iPad. With its ability to connect to the internet and run apps like Skype and FaceTime, the iPad is the perfect tool for remotely collaborating with other artists. No more fighting over who gets which whiteboard; now you can all work on your own digital canvases simultaneously. And when you're done, you can share your work with each other instantly, no matter where in the world you are.
Long Battery Life
When it comes to investing in an iPad for your art, one of the most important factors to consider is battery life. After all, what good is an iPad if it can't last through a long day of painting or drawing?
Fortunately, the iPad has some of the best battery life of any tablet on the market. In fact, you can easily get up to 10 hours of use out of your iPad before having to recharge. That means you can work on your art all day without worry about your battery running dry.
Plus, if you do need to recharge during the day, charging is quick and easy thanks to the included Lightning cable. Just plug it into any available USB port and you'll be back up and running in no time.
So if you're looking for a tablet that can keep up with your creative workflow, be sure to give the iPad a closer look. With its long battery life and powerful performance, it's perfect for any artist who wants to make the most of their time.
Compatible with a Variety of Accessories
An iPad is a versatile tool that can be used with a variety of accessories to create art. With the right accessories, an iPad can be used for sketching, painting, photography, and more. Here are some of the best accessories for an iPad artist:
- An Apple Pencil: An Apple Pencil is essential for any artist who wants to use an iPad for drawing or painting.
To read more about the usability and compatibility of an Apple Pencil check out this blog:
How to use Apple Pencil (1st & 2nd Generation): The ultimate guide | iMore
- An external keyboard: While the on-screen keyboard is great for many tasks, an external keyboard can be a boon for artists who want to type out longer descriptions or captions for their work.
- A stand: A stand can be helpful when working on larger projects or when taking reference photos with your iPad. It frees up your hands so you can focus on creating art.
- A case: A case is not only important for protecting your investment, but it can also help keep your workspace tidy and organized. Consider a case with built-in pockets or compartments for holding pens, pencils, brushes, and other supplies.
- Art Accessories: Unfortunately the iPad and Apple Pencil have both their issues for artists to get the most out of their artwork. Make sure to check out PenTips for the best creative iPad accessories!
Ability to Easily Save and Share Your Work
If you create art on your iPad, you can easily share it with others via email, social media, or even by printing it out. But what if you want to save your work so that you can access it later? Luckily, the iPad makes it easy to do just that.
There are a few different ways to save your work on an iPad. One way is to use the built-in Camera app to take a photo of your work. This is great for works in progress or for quickly capturing a finished piece. Another way is to use an app like Procreate or Adobe Photoshop Sketch, which let you export your work as high-resolution images.
If you want to be able to access your work from anywhere, you can also save it to the cloud using iCloud Drive or another cloud storage service. This way, you'll be able to open and edit your files from any device with an internet connection. And if you ever need to free up space on your iPad, you can always delete your files from the cloud and re-download them later when needed.
Conclusion
Are you convinced yet, that the iPad and the Apple Pencil are definitely tools that you want to have in your arsenal? Or maybe you are still lacking the financial means to be able to afford them? Well that is understandable, because even though they offer all of these amazing things, the price point is not one of their offered benefits. Is it worth it still? Absolutely! 
Not convinced? The number one reason and probably the only one you really need, to convince someone that iPads are exactly what you are looking for, is that they will simply bring you happiness, if you are an artist. Simple as it gets. The iPad offers the ultimate packaged experience that every artist and note-taker will appreciate. In combination with the Apple Pencil, you have to world at your disposal.
Sources
For the Gifs we used giphy.com and dribbble.com.
If someone wants to access the gifs we used, just click on the gif you want to look at and it will open up the source's website.
Looking for more friction, less wear, and less noise with your Apple Pencil? Check out PenTips.
---
1 comment
---
---