What iPad Should I Buy?: The Best iPads for the Apple Pencil & When to buy which iPad
A commonly asked question: what iPad should I buy? 
Apple is one of the leading companies when it comes to developing innovative new technology that makes the
switch from the traditional way of drawing to the digital arts easier
. In this blog post, we will tell you which Apple iPad you should buy and why. Find out now!
A lot of artists trust Apple's technology when it comes to working with a tablet and a stylus - the famous iPad &  Apple Pencil combination. Apple has two styluses, first generation and second generation, and a lot of iPads. Of course, you will want to have an estimate of how much money you will have to spend for the best but still affordable iPad and Apple Pencil combination. First, let us take a look at a quick comparison of the iPads in question.
iPad Pro - expensive, premium, quality winner
iPad Air - affordable, usable, money winner
iPad - affordable, usable but a little shaky, good for beginners
iPad Mini - affordable, hard to use, not suggested
Here is a timeline of different iPad models up until the year 2020.
Click on image for high resolution & full-screen

Next up, we should find out why you're buying an iPad and which generation of the Apple Pencil will work on it. If you are interested in the specifications you can skip this part and go straight to the "
The iPads
" section.
Here are some quick suggestions and an overview of which iPad to buy for which purpose. :
(You might still want to find out why we recommended the specific iPad's. See below for more information.)
I am an artist that wants to switch from the traditional arts to digital arts and leave the traditional way behind!
For you we have two recommendations: Got a bit of a budget? You might want to make some money, save it and invest it into the new iPad Pro, it will definitely be worth it. If you are a bit lower on money, then go for the iPad Air which is about half of the price and still functional. If you go for the respective newer version of the tablets, then they both work with the
2nd generation Apple Pencil
. If you go for the older version of the iPad Air (3rd generation) or the before 2017 models of the iPad Pro, then you need the
1st generation Apple Pencil
.
I am an artist that wants to try out what it means to create art digitally, but I might switch back to the traditional way on occasion.
For those of you who want to experience the possibilities of digital art, you might want to go for the normal iPad to dip your toes into the water. It is the most affordable iPad out of all of them, and you don't have the small screen of the iPad mini. The standard iPad is a very functional tablet and works together with the 1st generation Apple Pencil (from the 6th to the 8th generation).
I want to buy this as a gift for an artist friend/my artist kid/my artist parent.
Here it depends on how professional they are or want to be. If you know the person you are gifting this to is mostly going to use it for non-artsy stuff, do your wallet a favor and go for the most affordable one (iPad). That does not mean you are cheap, it means that you are trying to save money in the right places. If you know for a fact that they are going to use it more often for art and other creative outlets, then it depends on your budget. As mentioned in the first example, the iPad Air is the price winner but the iPad Pro is something to marvel at.
I am a professional artist who wants to switch from my older setup to a newer one.
Simple and easy for you guys. Do you have about a
thousand euros/dollars to spare
? Go for the new iPad Pro M1, you will not regret it. You
don't have that much money
? Go for the iPad Air (4th gen). Read below why exactly.
Apple Pencil compatibility - Apple Support - Click here to find out which Apple Pencil is compatible with which iPad model.
Identify your iPad model – Apple Support (UK) - Click here if you don't know what exactly your iPad model is. 
The iPads 
For the iPads we are looking at the newest versions of the respective models.
See the graphic above for more information(New iPad, iPad Air + Pro missing).
#1 - iPad Pro (12.9-inch) Premium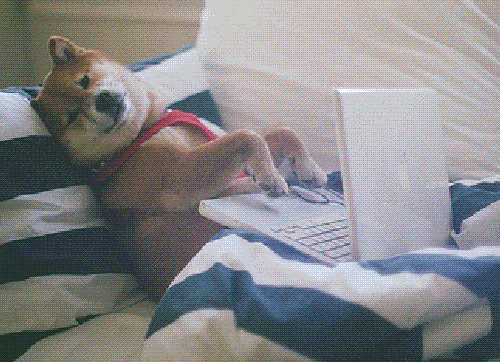 The iPad Pro is Apple's fastest horse in their own race for the best suited drawing tablet for the Apple Pencil. Especially the newer generation that has the brand new M1 chip integrated is a performance beast and is the closest to working with a real laptop among all iPads. In combination with the 12.9-inch Liquid Retina XDR display, you have the best performing iPad that the world has ever seen, yet. 
It is noteworthy that even though the previous models of the iPad Pro do not have the M1 chip integrated into them, they are still equipped with a well-functioning eight-core Bionic Processor. These processors still enable you to do most of the things that the newest version enables you to do, focusing on the drawing part. And for people that prefer a smaller screen size, the iPad Pro 11-inch might be the perfect alternative with the same processor as the 2020 12.9 inch iPad Pro. The 11-inch iPad Pro is basically a more affordable version of the 2020 12.9-inch iPad Pro.
Here is some more information about the new iPad Pro M1 summarized by Patrick Rambles:
Make sure to check out Apple's iPad Pro website for further information.
#2 - iPad Air (10.9-inch) Best bang for the buck!
The iPad Air 4 is arguably the most famous Apple tablet especially amongst students and people with a lower budget. The reason for that is its unbeatable price-quality ratio, being one of the most affordable but still functional iPads to draw on. 
So the iPad Air 4 is reasonably priced, for a fully functioning drawing tablet with a decent A14 Bionic Chip processor that is both fast and reliable. It doesn't just look fantastic due to its 10.9-inch Liquid Retina display with adjustable True Tone and P3 wide color, but its interior is also remarkable and definitely enough for most beginners, intermediates, and professionals. Like the iPad Pro and most newer generations, it is only compatible with the 2nd generation Apple Pencil. In exchange, you have access to all the functionalities that the new Apple Pencil generation offers. 
So what makes this iPad a little less adequate for artists? There is a long list of features that come along with the new iPad Pro. Such as Apple's FaceID, ProMotion Display, and a four-speaker system for example. But if you don't need all these features and you still want to benefit from most of the same features that the iPad Pro offers, then the iPad Air is the perfect option for you.
Here is a more detailed review about the iPad Air 4th Generation by Marques Brownlee. 
Make sure to check out Apple's iPad Air website for further information.
#3 Original iPad - Best for total beginners
What if you have never created art digitally before? Should you consider the fact that it might not even be for you? And if so, do you want to invest in a 1000€ iPad Pro or a 500€ iPad Air just to find out? 
Please don't! If you are the type of person who has to buy stuff to try it out, then you should probably start with this version of the iPad. Because not only is it the cheapest of all iPad models, but also it offers a good first experience for digital creators like yourself. This iPad offers most of the functionalities that are important to iPad users. Like a 10.2-inch retina display, Touch ID, a capable A12 bionic chip, 1st generation Apple Pencil support, and smart/Bluetooth keyboard compatibility. 
If this is such a good iPad, why is it only number three? Since we are talking about the best fitting iPad's for your Apple Pencil, we have to focus on the specifications rather than the price point. Because it is by far the most affordable iPad model, there are some sacrifices that you have to deal with as an artist or a normal user. First of all, in comparison to the iPad models from above, these iPads lack rich wide color support, True Tone technology that measures ambient light color and brightness automatically and adjusts its display accordingly and it is missing an anti-reflective coating that minimizes the glare on your screen. Also, it does not feature the ProMotion 120Hz refresh rate like the Pro version and with only 32GB of storage, there is not a lot of room to play with. 
Apart from these sacrifices, the regular iPad is a good entry point into becoming an artist without breaking the bank. You will get a great first impression of how it is to create art using a tablet and a stylus. And don't get me wrong, this is far enough to create amazing art if you are talented enough. 
 Here is a very informative review about the 2020 iPad (8) by Canoopsy.
Make sure to check out Apple's iPad website for further information.
#4 iPad Mini - The best portable iPad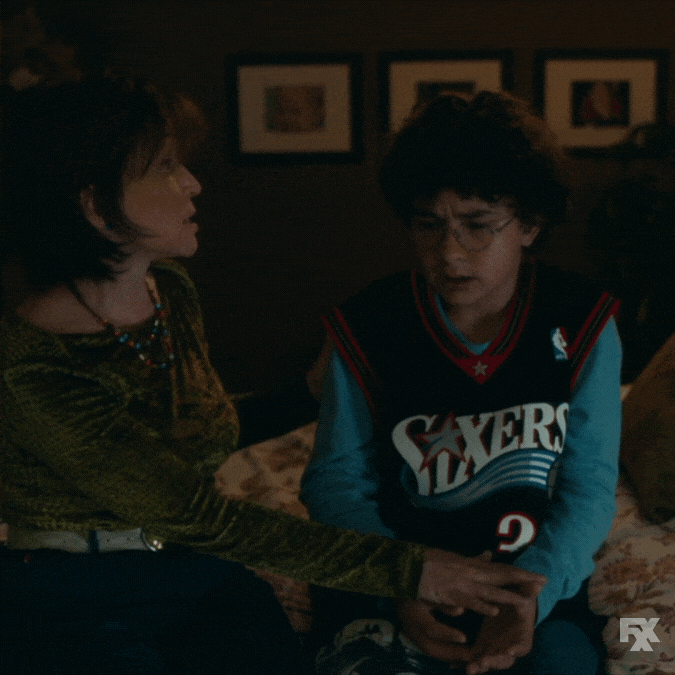 Do you prefer smaller tablets than the 10-inch plus iPad's? Would you rather have a qualitative display rather than a big one? With the iPad Pro and Air, this comes in one package. But with the regular iPad, you have a bigger screen than the iPad Mini for example. But does bigger mean better? Not in this case, because even though the regular iPad comes with a bigger screen, it is neither laminated nor does it have the True Tone technology in it. But the iPad mini does! This is also the reason why the iPad mini will cost you more than the regular iPad since it offers more qualitative features.
With its 7.9 retina display, it is by far the smallest iPad out there. It supports the 1st Apple Pencil generation and offers support for Bluetooth keyboards. Making it a bit outdated but still functional for digital artists. In fact, if you travel a lot, this iPad might be the most convenient one for you since it is lightweight in comparison to the other ones. It definitely does not fit into your pockets though. While the size might be the buying factor for many artists, those of you who do not mind starting with something smaller to draw on or those of you who are mainly focusing on note-taking will find a liking in the iPad mini.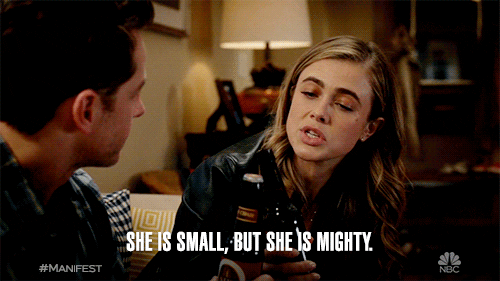 So the iPad mini is definitely a good option if you are looking for a smaller-sized tablet with some reliable specifications. Drawing and note-taking are definitely possible. If you can live with a 7.9-inch/20.066cm display and if you are satisfied with the 1st generation of the Apple Pencil. The True Tone technology and the laminated screen also make drawing more accurate in comparison to the regular iPad, since it does not feel like there is any distance between the display and Apple Pencil. The question is: smaller, more expensive but better specs, or bigger, more affordable but minor differences in quality?
Another great review about the iPad mini 5 by 9to5Mac.
Make sure to check out Apple's iPad mini website for further information.
Which Apple Pencil is better suited for me?
The short answer is, that if you can afford to buy the 2nd gen Apple Pencil and the more expensive tablet, you definitely should. Even though you would not be sacrificing functionality if you go for the 1st gen, all in all, it is a much better experience to create with the 2nd gen Apple Pencil. 
The 1st gen is more affordable, especially because you don't need to buy the expensive iPad Pro or the less expensive but still pricey 4th generation iPad Air to be able to create. Unlike with the 2nd gen that requires you to spend more money, as it doesn't work with older models. But with spending more money you also get more quality and in general a more deluxe Apple Pencil experience. 
So our suggestion is to use the information in this blog to make a more educated decision about which iPad to get first and then to buy the Apple Pencil accordingly. 
There is obviously more to it than just the difference in price. You can read more about the differences between the Apple Pencils in this blog (coming soon).
A quick overview of the pros and cons of each Apple Pencil:
1st Gen Pros: 
Cheaper

Work with most of the 2018 and before iPads also some newer versions

As functional as the 2nd generation

Comes with a replacement tip
Cons:
Charging is inconvenient

Glossy layer shows fingerprints and greasy spots easier

No flat side - can roll off of surfaces if you don't pay attention
2nd Gen Pros:
More refined

Matte layer for better grip and more pencil-like feeling

Extra button for improved workflow

Better charging (magnetic)
Cons:
Expensive

No replacement tip

Only works with more expensive tablets
Verdict:
At the end of the day, all these iPads offer great value depending on the purpose of your purchase. So first, try to identify why you considered buying an iPad in the first place. Is it a gift? Or is it for yourself? Is it for creating? Or is it for entertainment purposes only? After identifying that, try to find a margin of how much you want to spend at max and how much you would want to spend minimum for a new iPad. 
If you have identified both of these factors, use this blog to see which iPad's fit into your margin and which Apple Pencil goes along with those iPads. The recommended iPad will always be the iPad Pro, due to its strong specifications. Especially with the new integrated M1 Apple chip which is one of the most revolutionary chips that Apple has ever released. With the iPad Pro and the Apple Pencil 2, there are almost no obstacles that will hold you back from creating digitally from then on.
But if you are trying to find a good gift for your kids, or an iPad for entertainment purposes only, it would make sense to go for a cheaper version of the iPad. Since even those are capable of most of the tasks that iPads have to offer. Even creating art works well on the cheaper and older versions of the iPad. As a total beginner in digital art, it might even be smarter to go for the original iPad or iPad mini(if size doesn't matter to you). Here you get a nice first impression of what it means to create art digitally. You can then use that equipment to get better at understanding and utilizing the possibilities of digital art until you maximize your potential.
If you are a beginner in digital art but have been creating ever since someone gave you a piece of paper and a pencil. And you just want to find a nice transition into the world of digital arts, you are pretty much free to take whichever iPad you can afford. The rule of thumb for advanced artists (digital or traditional) is, to go for the most expensive iPad that you can and want to afford.
I hope this blog was helpful to you in any way. Thank you for reading it and if you have any objections with the content (or are still wondering what iPad to buy!) feel free to leave a comment or send me an email under marvin@pen.tips. Have a great time creating stuff with your new iPad and Apple Pencil!
Want to have an idea of the best drawing applications for your iPad? Check out this blog about our favorite drawing apps!
Do you just want to find a solid way of taking notes? You might want to sneak a peek at our "best note-taking apps" blog.
Credits go to Denny2410 who made/posted the graphic about the iPad's. Here you can find the full reddit article.
---
1 comment
---
---