The 5 Best Drawing Apps For iPad in 2023
Since you have landed on this post, you must be looking for the best drawing apps for iPad. You've come to the right place! In this blog, we'll talk about the best apps for drawing on your iPad. 
The world of design and graphics is very diverse. It can be challenging to find the right hardware and the right software. Don't worry, though. We're here to help!
Psst... Are you looking for the best iPad vector drawing app? Then check out our other blog: "The Best Vector Drawing Apps for iPad"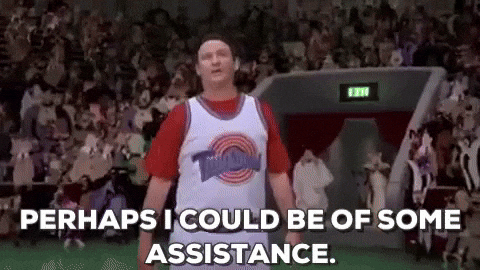 Table Of Contents:
It's understandable that you're feeling a bit overwhelmed while trying to pick a drawing app to use. 
What makes a good drawing app? According to digital artists, there are several features they'd like a drawing app to have. Examples of these features are the ability to use layers in your artwork, a wide variety of brushes, and a customizable color palette. I've kept my eyes open for these features while doing research on what are the best drawing apps for the iPad. In this post I am going to present you with the best drawing apps for your iPad!
 
The Best Drawing Apps for your iPad:
#1.  Procreate – The Best Overall Drawing App for iPad for beginners AND professionals
Procreate is a drawing app that is optimized for the iPad, Apple Pencil, and is specifically made for artists. It has a very intuitive design with which you can do almost everything that your creative heart desires. From sketching to animation, from paintings to illustrations, everything is possible with the Procreate app. That is why its popularity has skyrocketed! This app is also one of the best drawing apps for iPad for tattoo artists, as the layers and various brushes make it so easy to design amazing illustrations.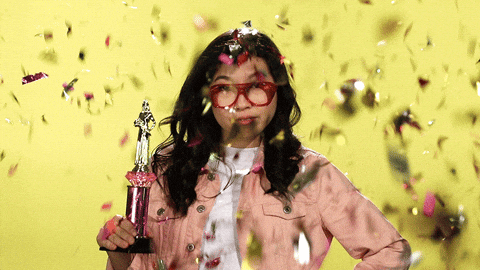 While it offers a great number of free brushes, there are also thousands of importable brushes on the internet for free. Besides that, you also have the possibility to create your own brushes, so the chances of you not finding what you like or need are very slim. You can draw for hours and never get bored. If you do draw for hours at a time, don't forget to take breaks or use an ergonomic Apple Pencil grip and/or drawing glove.
This drawing app also supports PSD files, has layers, and lets you add your personal color palette! The only downside is that there is a slight lack of vector supporting features. 
With this many great features, Procreate is more and more becoming the leading application for graphics and design, while also being picked up by several comic artists such as DC Comics co-publisher Jim Lee, who used it to sketch Batman and the Joker, art directors such as Raphael Lacoste from Ubisoft and Electronic Arts, and even by Disney and Pixar.
We recently launched a Procreate shortcut panel, making it even easier to effortlessly flow through your creative process!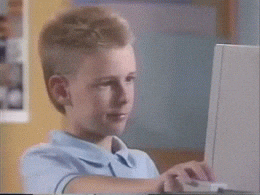 Although Procreate is not free of charge, with the one-time payment of €10.99 it is surely one of the cheapest and best drawing apps for the iPad. This was also confirmed by our audience, after conducting a survey on our Instagram account, to see which apps are being favored/used the most. Needless to say that Procreate was the overall winner, with quite the gap.
 Price: €10.99 (one-time payment)      
Difficulty: Beginner/Professional
Download here | App Store
#2 Autodesk Sketchbook – The Best Free Drawing App for iPad
Autodesk's Sketchbook is a name commonly known amongst digital artists, mainly because it's one of the few reliable and completely free drawing apps on the market. With premium features such as layer support, import/export layered PSD, dozens of free brushes, a distraction-free UI, and the ability to zoom in up to 2,500%, Autodesk offers almost an unbeatable price-quality ratio that a lot of art novices, as well as professionals, will appreciate.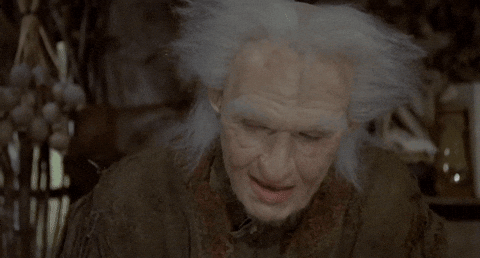 Another exciting feature is that the camera also acts as a scanner, meaning if you have come up with something cool on paper and you want to transfer it to your iPad, just take a quick snapshot and your artwork is ready to be continued. It is also compatible with the Apple Pencil and other styli.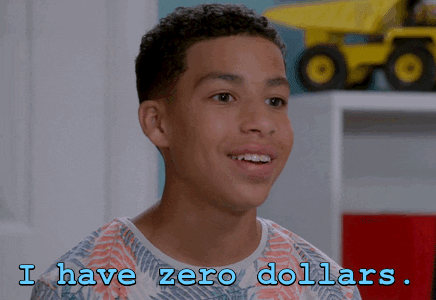 Not a problem! Autodesk made a significant contribution to many artists that run on a low budget in April of 2018, where they got rid of the subscription model and ultimately published a free "pro version" in which all the features named above were unlocked and many more. That is why Autodesk's Sketchbook has won a special place in our heart, on one hand, because of the many features that it brings along and on the other hand because it is a free and full-fledged application that is going to bring a smile to a lot of artists, professional or up-and-coming.
Price: Free (Honestly)
Difficulty: Medium/Professional
Download here | App Store
#3 Adobe Fresco – The Best Beginner-Friendly Drawing App for iPad
Fan of Adobe? Fresco is one of Adobe's newest additions to their arsenal. Fresco is specifically designed for the iPad and the Apple Pencil and enables Apple users to use raster, vector, and live brushes all in one application. At the same time, they offer the world's largest and most advanced collection of vector and raster brushes, including your favorite Photoshop brushes and brushes from the world-renown Illustrator, Author & Designer Kyle T. Webster.
As well as Procreate, it offers an intuitive design with tools that are more beginner-friendly compared to Adobe's Photoshop or Illustrator. The essence of Fresco: Create artwork without the hard work. With that being said, Fresco promises to provide you with an intuitive interface that: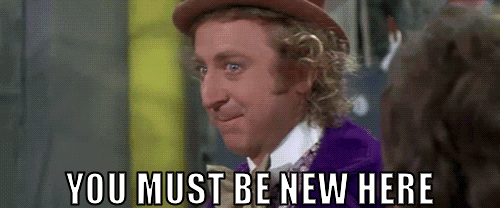 Works for both left and right-handed users and lets you work in full-screen mode to reduce distractions. Fresco allows you to take your art wherever you want to, even when you are steady on the run, especially with its interconnectivity with other Adobe programs and the fact that you can use the Creative Cloud for seamless integration of your personal Library assets, brushes, and fonts make Fresco a must-have if you are already part of Adobe's Creative Cloud and you want to be able to work from anywhere.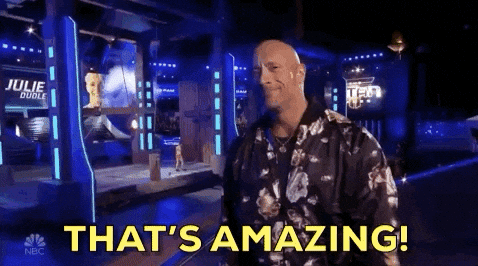 While the Adobe Fresco price is €10.99 a month, they do offer a free version. Fresco's free version gives you a chance to sneak a peek at the app before investing your money into it. And, of course, if you are satisfied with about 85 free brushes and 2GB of storage you might as well just stick to the free version. Adobe, as an already established brand, obviously tries its hardest to ensure that the app is constantly up to date with almost monthly updates for new brushes or new functionalities.
Adobe Fresco Price: Free / €10.99 (subscription)
Difficulty: Beginner/Professional
Download here | App Store
#4 Affinity Designer – The Best Vector & Raster Drawing App for iPad
While Procreate does a beautiful job at accommodating most functions that are important to digital artists, it falls back slightly when it comes to vector drawing. That is where Affinity's Designer app comes into play. The design may remind you of Adobe's Photoshop or Illustrator, though Affinity Designer gives off a more in-depth feeling than Procreate does, while still offering the raster drawing functions.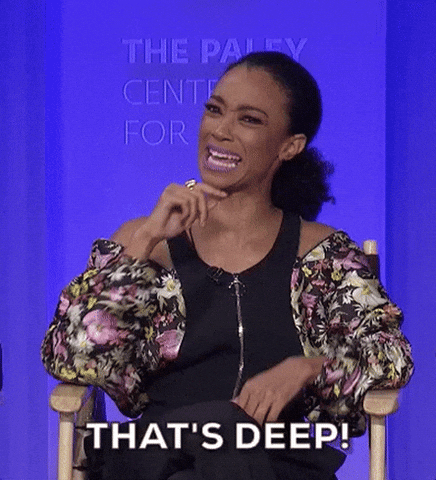 But what about it makes it so much more in-depth, and does in-depth directly mean better? First of all, Affinity's Designer is a full-fledged application that offers the perfect support for the Apple Pencils' pressure, tilt, and angle sensitivity, having arguably the best pen, pencil, corner, curve editing, and smart shape tools available to guarantee better control and more precise lines. Secondly, due to its feature to zoom in to up to a million percent, it is the perfect tool for creating marketing-based work such as logos, icons, print-projects, websites, UI or concept art, thus vector graphics.
However, Affinity Designer is also an application that may be hard to understand as a total beginner. Its in-depth ness and professional interface give it a steep learning curve. There is so much you can do that it might be hard to find out how to do those things at first if you are not familiar with the product or if you are not a professional.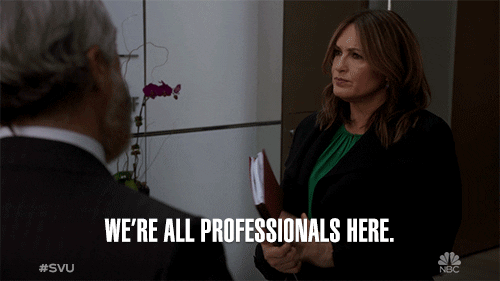 Having won plenty of Design Awards, Affinity Designer provides artists with a perfectly balanced pro-end workhorse that always gets their jobs done, fluent and responsive. With a Pan and Zoom at 60 fps, customizable keyboard shortcuts, support for PSD, AI, PDF, SVG, JPG, TIFF, and EXR files, and an unlimited amount of layers, Affinity Designer is an incredible application that can handle high-performance artworks without any struggles and without sacrificing features. 
Price: €21.99 Full Version
Difficulty: Professional
Download Here | App Store
#5 Clip Studio Paint – Best Drawing App for Comics and Animation for iPad
Clip Studio Paint was originally tailored for comic and manga artists, but now its functions have become so wide-ranged that you can now also use it for 3D modeling, illustrations, designs, and animations.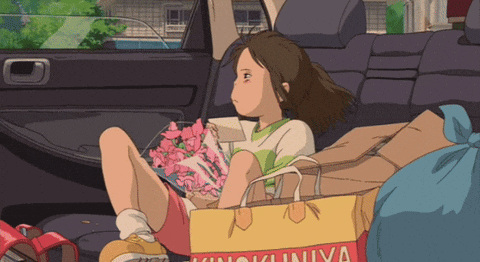 With them being located in the motherland of manga's, it is no surprise that they started as the so-called Manga Studio, until the year 2016 where the name was deprecated and they started to sell the software in all markets as "Clip Studio Paint".
Nowadays it is sold in different editions with varying feature sets, while the full version is a page-based, layered drawing program with support for raster and vector art. Additionally, there is a whole community that is uploading up to thousands of new materials on a daily basis, including customized brushes, patterns, and 3D data, called Clip Studio Assets. And of course, customizing your own brushes is optimized as well and easy to do.
If all of those features scare you a little bit, do not be discouraged because this app actually has an appropriate learning curve, making it possible for either beginners or professionals to reach their full potential. While their Pro version pays particular attention to creating character/concept art and illustrations for a cheaper price, the EX version(or full version) of Clip Studio Paint allows you to create comics/manga's which you can even bring to life with the animation tools.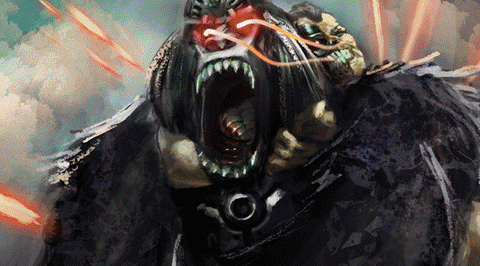 In general, this app is packed with utilities to be used for several purposes, all compatible with the Apple Pencil features. While this app has so much to offer, it is still one of the most expensive candidates on our list (for their "full version") and has more of a focus on a specific kind of art than the other apps, and is, therefore, number five. Even though it is a great app and offers such a variety of features, it might also be a tad overwhelming for beginners who are solely looking for a good general illustration app. However, if you are an animation, comic, or vector artist, this app might offer you exactly what you are looking for!
Price: €4.49 Pro(Monthly) € 8.99 Expert(Monthly)
Difficulty:  Beginner/Professional
Download Here | App Store
These other blogs might be interesting for you as well:
The Best Vector Drawing Apps for iPad
This Is The Apple Pencil You Need for Your iPad: Compatibility Guide
Procreate vs. Autodesk Sketchbook
I hope this article has helped you find the best drawing app for your iPad. 
Sources
For the Gifs we used www.giphy.com
If someone wants access the gifs we used, just click on the gif you want to look at and it will open up the source's website.
Looking for more friction, less wear, and less noise with your apple pencil? Check out PenTips.
---
11 comments
---
---