The Best Note-Taking Apps For Your iPad in 2022

Click on this link to view or download the image in full resolution.
In this blog, we are going to look at the best note-taking apps for iPad users. Maybe you're new to note-taking apps, or maybe you just want to to learn more about popular note-taking apps such as Notability or Goodnotes. 
The best note-taking apps are good at helping you take clean, effective notes, help you with organizing your notes, and make keeping track of your schedule easier.
Which app is best for note-taking? Let's find out!
#1 Notability - The Best Overall Note-Taking App
#2 GoodNotes 5 - The Best Looking Note-Taking App for Free
#3 Apple Notes - The Simplest Free Note-Taking App 
#4 Nebo - The Best Up-and-Coming Note-Taking App
#5 OneNote - Best App for Collaboration
#6 Evernote - Your Personal Secretary
The best Note-Taking Apps for iPad:
#1 Notability
Have you ever sat in class, and completely dozed off - daydreams and all? Has this ever cost you 30 minutes of that precious accounting lesson you wanted to attend? No? Well, this never happened to me either, of course... But, with the app Notability, daydreaming would never be a problem in the first place!
Notability is an iPad note taking app with audio recording! With its audio recording feature, it lets you easily transform any spoken word into an audio file. You can listen to this file whenever you want. And if you take a note while recording, Notability will remember when you wrote it down! While listening to the recording, you will exactly know when you wrote something down.
IMPORTANT: There's one important thing to keep in mind while using audio while taking notes: your Apple Pencil's ticking sound. As you write notes and your pencil keeps hitting the screen, the audio will be recorded by Notability as well. This can be annoying. Don't worry though, you can use a set of PenTips to easily get rid of this annoyance. And as a bonus, they improve your handwriting as well.
Another popular feature of Notability is handwriting-to-text conversion. This way you can take notes by hand (which is better for remembering!), and convert them to text later on. If you're a fan of writing handwritten notes, be sure to check out our PenTips to get more control while writing and eliminate annoying ticking sounds!
Sadly, not all of Notability's functions are free. You will have to pay to create and choose from stickers, convert handwriting to text, and support of mathematical conversions.
For many note-takers, it is important that a note-taking app is easily accessible and easy to use. Notability offers just that. Notability provides you with a tutorial that explains all gestures that you can use. Notability also lets you include audio, written notes, drawings, typed text, images, and PDFs into the same document!
In this video you can get a first impression of Notability's renowned audio recording feature, which I found on the Ohio State University Youtube:
Price: 9.99€
Download Here | App Store
You might find this blog interesting as well!: GoodNotes vs Notability
#2 GoodNotes 5
Similar to Notability, GoodNotes 5 comes with a lot of interesting features. To start, GoodNotes has a large variety of pen types along with sliders. Basic tools like the pen, a highlighter, an eraser, a lasso, and a shape tool are also included in the package. Unlike Notability, GoodNotes does not offer audio recordings. So, you better wake up and write your notes down, before you fail that accounting course.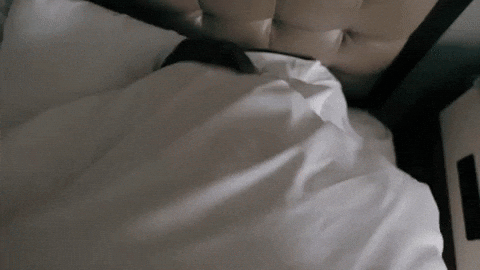 A somewhat time-consuming feature of GoodNotes is its text conversions feature. Instead of letting you paste the text into your notes, you have to copy and paste the text manually from a conversion box 1. 
Is your handwriting too "creative" (read: messy) to be recognised by text conversions? PenTips have helped many note takers with bettering their handwriting. 
To give you an idea of how the word recognition and text conversion work, here is a brief explanatory video:
A great feature, however, is the multiple window feature GoodNotes offers. This feature lets you work on different tabs simultaneously while using a split-screen.
A new, great addition to GoodNotes features is flashcards. You can use these as traditional flashcards to have a better learning experience. Whether you want to use it for your study, for leisure, or for work, just know YOU CAN.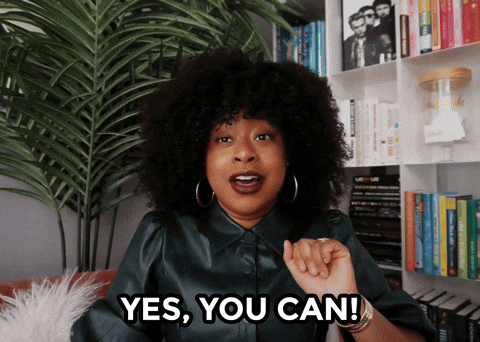 Does GoodNotes have audio recording?
Unlike Notability, GoodNotes does not have audio recording. This is one of the reasons why some people prefer Notability over GoodNotes. However, if you really want to use GoodNotes for features that Notability does not have, but need to record audio, you could always use a separate app for audio recording. 
Price: GoodNotes is now free to download
Download Here | App Store
You might find this blog interesting as well!: GoodNotes vs Notability
#3 Apple Notes
It's a bird it's a plane! No, it's just plain. But sometimes that is all you need in life. Like Apple's own note-taking application, Apple Notes. It is free and easy to use. But it wouldn't quite do justice to this underestimated organizational tool. There are a lot of things this app cannot do, but let's talk about the things you can do first.
If you are an Apple user, there is no need for me to explain the concept of Apple Notes to you. It is free and pre-installed on every iPad there is. Yet it brings along some very interesting values that not a lot of people were aware of. Apple Notes comes with handwriting recognition, search- and inline scanning2, annotation support3, multitasking, and text editing gestures.
Added to that, it smoothly works together with Apple Pencils. It is one of the most simplistic apps there is right now. Perfect for anyone who wants to put down their notes without a lot of gimmicks or organizational tools!
Apple Notes is definitely not the most versatile application there is. Although it comes with a great assortment of features, there are some limitations that this free app brings with it.
Price: Free/Pre-Installed
No Download needed.
Website (Apple)
#4 Nebo
Now that we have discussed the main players in note-taking apps, let's talk about the underdogs lingering in the shadows.
Nebo is one of those underdogs. Although being released in the same year as Notability, Nebo couldn't keep up with all the features that Notability and GoodNotes offered. However, Nebo is still partly free, while Notability and GoodNotes are both paid apps. So, Nebo is definability worth it!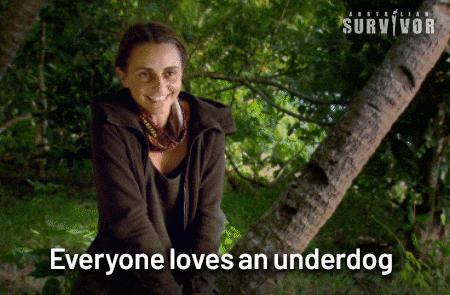 Nebo or Notability? Nebo or Goodnotes? Why do some people prefer Nebo over these two popular apps? One thing that makes Nebo particularly stand out, is its interactive diagrams. If you like to keep everything organized and clean, we would recommend trying it out.
Another great thing about Nebo is the picture annotation feature. The picture stays in the same position and moves dynamically when you change it.
It also has a beginner-friendly tutorial. This tutorial explains the gestures that you will have to know to effectively use the app.
Here is a little teaser of Nebo's unique and innovative "interactive ink" with which even the worst handwriting can be recognized through artificial intelligence:
Everything around this app was tailored to work with this interactive ink. So Nebo recognizes handwriting using a neural network4 according to the language settings.
And it lets you convert your handwriting to text, it auto-corrects illegible handwriting and facilitates text editing through having intuitive editing tools.
To its own disadvantage, Nebo users cannot use more than one language while converting notes. For Nebo, it is hard to recognize more than one language at the same time. It also does not recognize text in pictures, as it does not rely on optical character recognition(OCR)5 but on digital signals.
Nebo is pretty helpful when it comes to note-taking, but you cannot use Nebo as a mere standalone version. Its final formatting must be done by either docs or a different program.
Is Nebo worth it?
It depends. Nebo definitely has many great features, such as interactive diagrams and picture annotation, and is very easy to use. The fact that it is pretty much free is also a big plus for many. However, there are some downsides to Nebo, such as recognizing multiple languages while converting notes. Luckily, it is easy to test out Nebo to see if it fits your note-taking style without spending a dime!
Price: Free with in-app purchases
Download Here | App Store
#5 Microsoft OneNote
Compared to Nebo, OneNote uses adequate Optical Character Recognition. On the other hand, OneNote's text editing is a bit less intuitive and practical than Nebo's. One reason for it being less intuitive is that the application does not offer a tutorial anymore, except for the desktop version.
OneNote facilitates collaboration with other Microsoft applications or exclusively through OneNote. 
Apart from OneNote being an eligible standalone version, there is other reasons why one would think that OneNote offers more and better features than Nebo. 
First of all, with Microsoft being the parent company, you would expect OneNote to be a full-fledged, premium and always up-to-date application. This is normally true. But even though Microsoft is the parent company, the features are often flawed, buggy and, unfortunately, too far off from Microsoft's reputation.
Therefore, we have ruled that MyScript's Nebo is slightly outperforming Microsoft's OneNote, even though it offers more features and the free version is better. You get a clean contextual packaged experience when buying Nebo's full version, whereas OneNote has shown performance issues and conversion issues.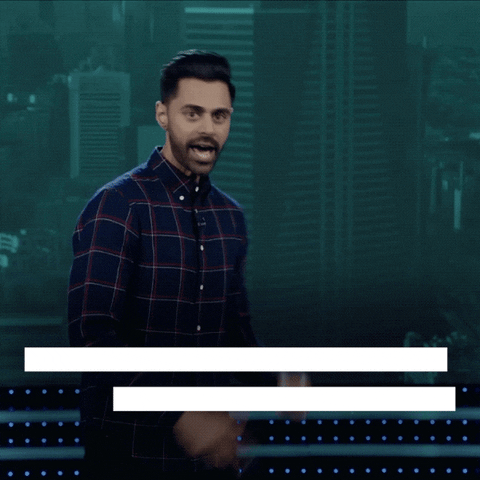 The reason why we are comparing Nebo and OneNote in the first place is because their functions and their UI(User Interface) are quite similar. Therefore, Nebo as well as OneNote, might be a good alternative if you are having troubles with either one of these applications. 
Price: Free with subscription plans.
Download Here | App Store
#6 Evernote
Evernote has very simple note-taking functionalities. It is, however, great for managing your tasks and organizing your notes. The free version is attractive to a certain degree but only offers a limited amount of features.
Evernote does provide a recording function, but it is limited to text documents only.  Also, if you want to annotate documents inside a note you will have to get the full-fledged version for which you can pay from 4.99€ a month to 59.99€ annually. 
All in all, Evernote does not provide you the best tools, the most convenient ways of note-taking in general nor the same contextual packaged experience as Notability or GoodNotes. But that's not to say that it does not have interesting value propositions!
It is extremely useful for your document organization. Can be used as a storage for old documents, a task manager or as a life logger.
Another big advantage is that you can collaborate with your friends or colleagues on the same document, being an adequate alternative for google docs.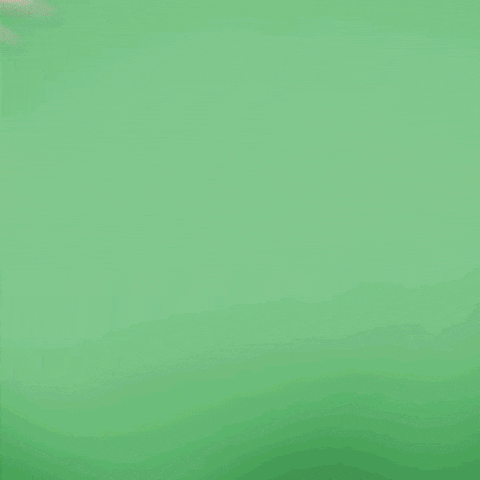 Added to that, Evernote provides a feature that distinguishes it from any other candidate on our list. The "print to Evernote" feature, makes Evernote the organizational oasis that it is. Letting users print or rather copy their documents from the majority of applications used for taking notes or drawing. Whether it is a Word document, or another application, with a mere button it easily transfers your sketches, university notes, invoices, etc. to Evernote, where you can then organize them.
Here is an example of how Evernote can be used to improve ones own organization:
Price: Free with in-app purchases.
Download Here | App Store
GoodNotes or Notability?
The most frequently used apps within our community seem to be GoodNotes and Notability. For those who are not sure which of these two apps to choose, even after reading this blog post, we have made an overview for you. This overview compares popular features of the note taking apps. Is there anything you want to compare which we haven't added yet? Let us know in the comments!
| | | | | | | |
| --- | --- | --- | --- | --- | --- | --- |
| | Pricing | Audio recording | Difficulty | Image support | Handwritten text conversion | Amount of screens at the same time |
| Notability | Paid app | Yes | Easy to use | Supports images | Yes, but only one language at a time | One screen |
| | | | | | | |
| GoodNotes  | Paid app | No | Easy to use | Supports images | Yes, but only one language at a time | Various tabs |
A more extensive blog on this: Goodnotes vs Notability
I hope you've found the best note-taking app for your iPad! If you want to add some extra comfort to your note-taking experience, check out our products. Happy note-taking!
 Sources
For the Gifs we used www.giphy.com and zwentner.com
If someone wants access to the gifs we used, just click on the gif you want to look at and it will open up the source's website.
---
3 comments
---
---